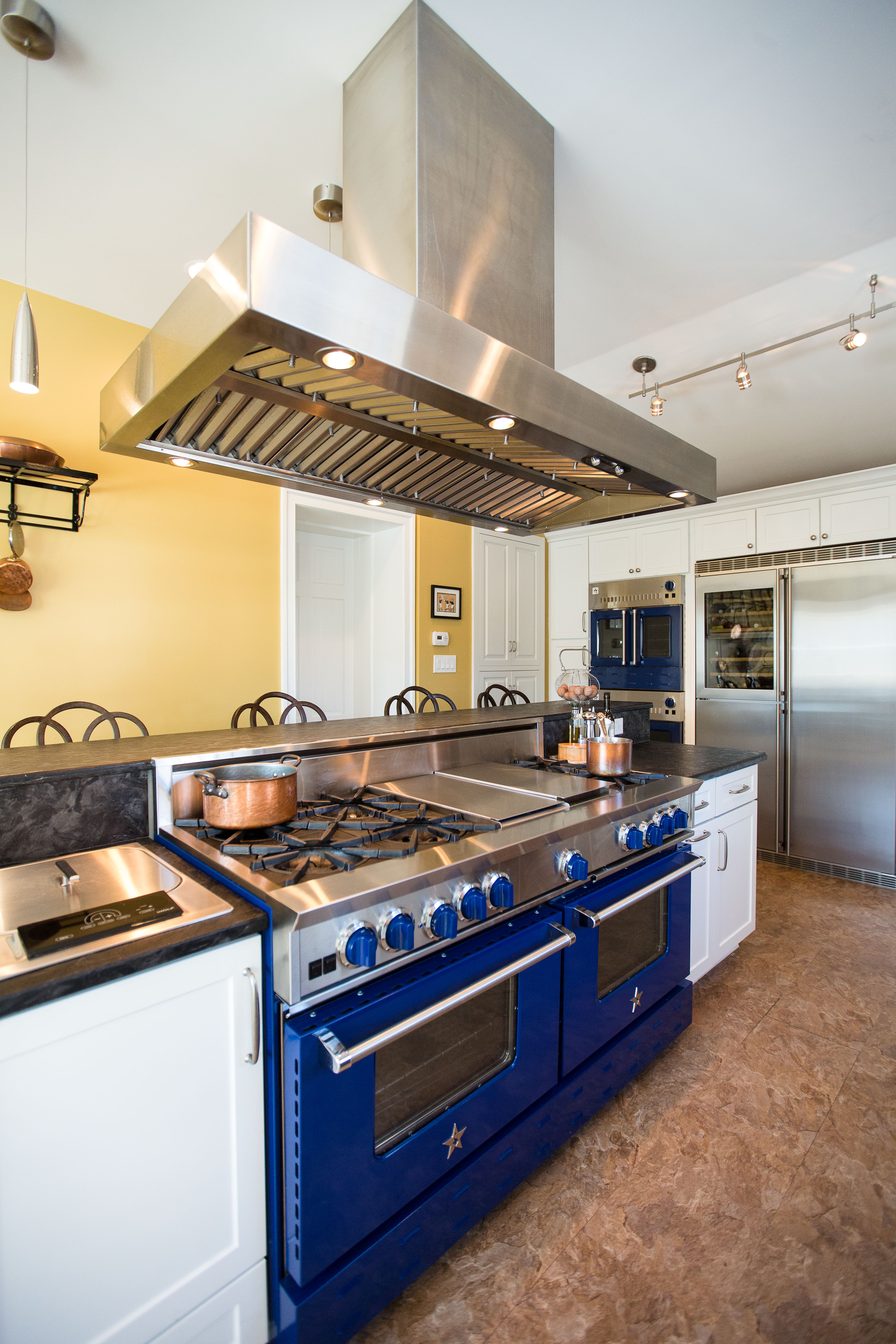 BlueStar appliances are a leading manufacturer of cooking products dating back to 1880. Since that time, they have been handcrafting ovens, stoves and range tops for the residential market as well as restaurant-quality professional equipment. The company prides itself on customizing its products to meet the specific needs of the user. If one of their 190 colors do not match your décor they will create a customized color to perfectly match your color palate.
BlueStar Appliances - Premium Range Tops
The range top is usually the most used part of a cooking appliance, just about every meal or snack made utilizes the range top. What could be better than building your own range top to adapt it with the features that best match the way you cook?
BlueStar premium range tops can be customized to your specifics and standards:
Premium stainless-steel gas range tops are available in 24" and 30" 4-burner, 36" 6-burner, 48" 8-burner, and the expansive 60" 10-burner options
Interchangeable grill/griddle and charbroil set and island trim options
Customized knobs in colors to match your kitchen color scheme
All BlueStar platinum series range tops feature 25,000 BTU burner flames for rapid boiling or high-heat searing. They are made of high-grade stainless steel to ensure easy cleanup and durability. The range top is designed so that it can enhance any BlueStar built-in or free-standing oven.
The Leading Name in Customized Kitchen Products
BlueStar appliances are in the forefront when it comes to customizing your cooking essentials to match your individual taste. You have the final say on design, color, size and individual options to meet your culinary needs.
If you're looking for top kitchen appliances that can be customized specifically to help you reach your culinary goals, your first stop for BlueStar appliances in Edmonton area should be Avenue Appliances. Contact us today to upgrade your kitchen with a BlueStar appliance.