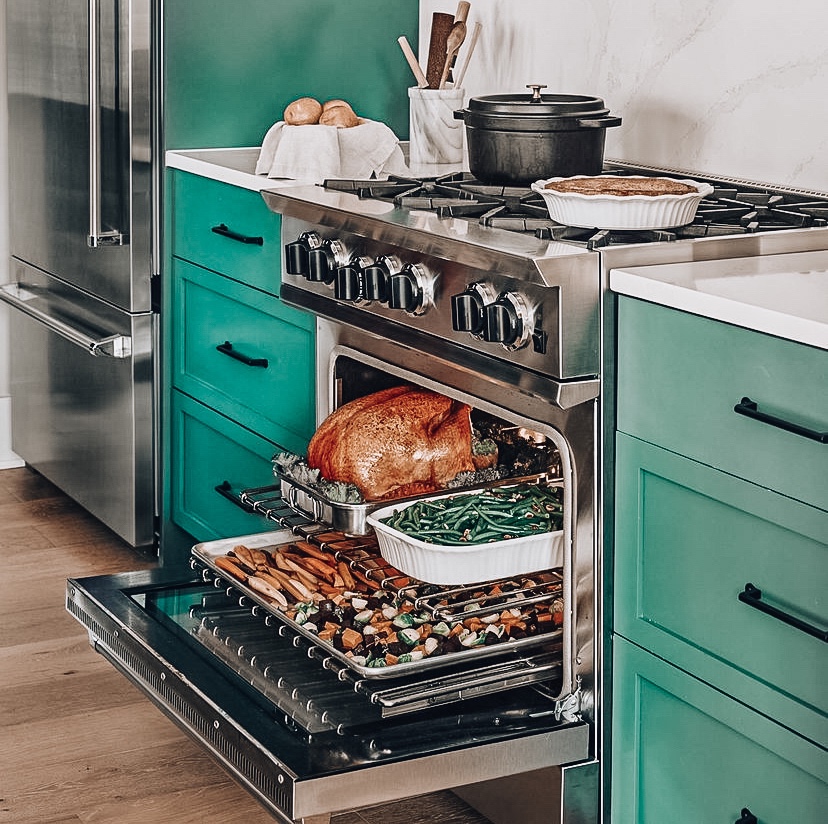 Do your friends seem to be only a knock on the door away when your dinner bell rings? If you are "the chef" in your friends or family circle, you may want to turn the heat up a bit! How do you do it? You need the proper kitchen assistant, such as a professional-grade kitchen appliance. BlueStar ranges keep you and your house guests happy with special features that delight tastebuds and tight schedules! Visit us today to see what BlueStar has to offer your kitchen.
"Precisely What They Wanted"
What is more amazing than seeing the look on your dining buddies' faces as they smack their lips in satisfaction after eating your delicious food? If you use food as your love language, BlueStar ranges can help you deliver precisely the message of thought and care you want to share with those you appreciate. How? You can say thanks to designers who love sharing the ultimate "foodie" experience with others.
Here's How BlueStar Shines for Chefs
How does a BlueStar range bring the secret ingredient to any first-class chef's kitchen? The mystery is in their materials, cook-savvy features, and customization capabilities. Here are a few of the things that ensure professional-grade appliances appeal to the restaurateur in all of us:
The sheer power that drives their heating element produces even cooking
They are designed with high-quality materials that ensure consistency in the kitchen
BlueStar ranges come with multiple customizable features, from an extensive colour palette to door configurations
They have a variety of features that cater to your need for using different techniques to make dinner an adventure!
Into the Details for Producing the Perfect Dinner Service
If you take your chef's hat seriously, you'll love all that BlueStar ranges bring to your table, pun intended. A BlueStar range meets three tiers to assist chefs in their talents, by focusing on performance, craftsmanship, and how well it will fit into your lifestyle. BlueStar offers:
A wide plethora of options including burner ranges with 25,000BTU
Professional ventilation features
Durability and reliability
Over 1,000 colour/dial/trim and textured surface combinations
External features like French oven doors, cooktops, and other configurations
From broiling to simmer burner features, BlueStar ranges are made for the adventurous and economical chef. Once you invest in a BlueStar range, you've found an assistant who boosts your experience and the quality of what you serve.
Taking It Home
Do you love to charbroil? Are you the griddle master of your home? Why not serve up the best to the ones you love the most? As you dish out the love by offering your talents to hungry stomachs in your inner circle, your BlueStar range can help you keep up with the demand. Who needs a restaurant facade to produce mouth-watering dishes? All you need is your skills, love, and some 5-star quality assistance from an appliance that knows how to complement your drive to make delicious meals in your home commonplace and always beyond satisfactory! Visit us today to start customizing your BlueStar kitchen!