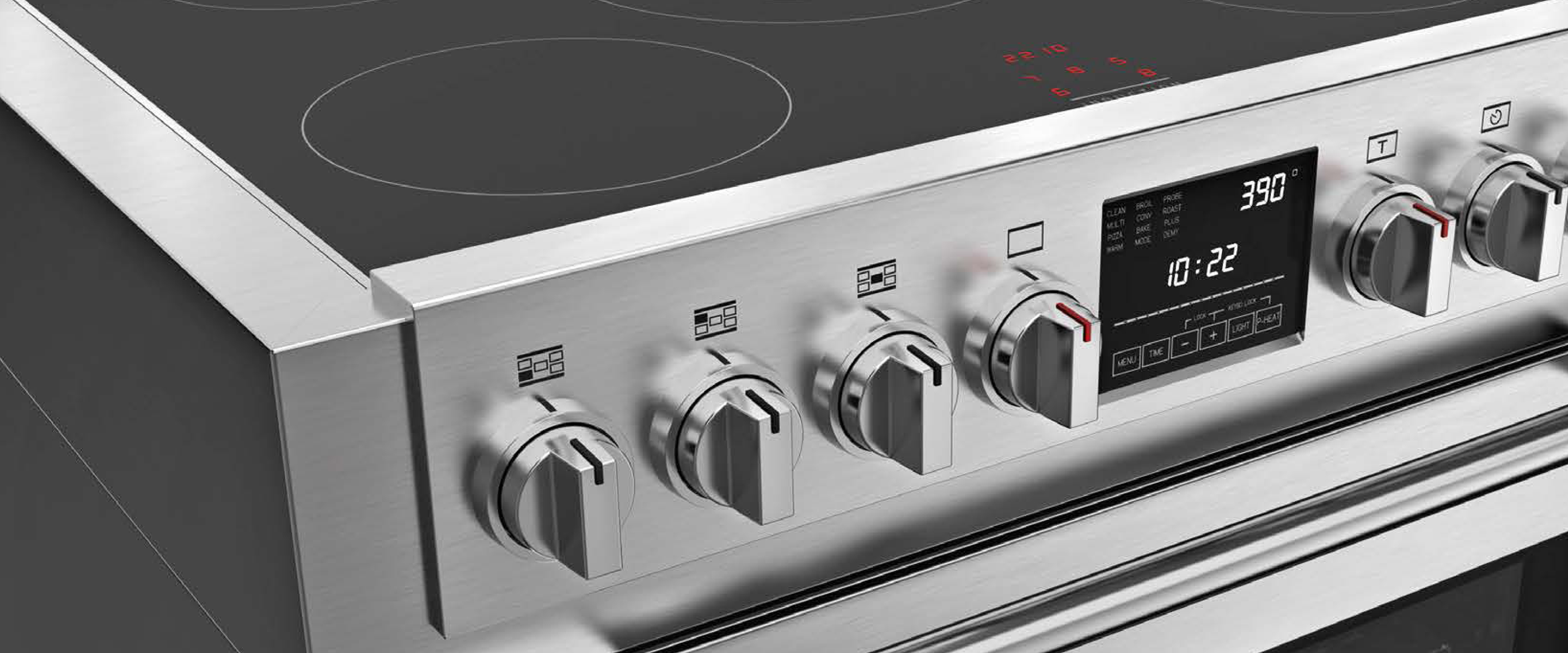 When you are remodeling your kitchen, there are a ton of decisions you need to make. One of the biggest decisions is what appliances you will need and how they will fit into your new design. Fulgor Milano appliances are great appliances that fit into any design, and they offer a variety of different cooktops, but which should you choose? Not every home is suitable for every surface and understanding the differences between the two is the best way to determine which Fulgor Milano appliances are going to look the best in your new kitchen.
What is a Range?
Cooking surfaces that are one-piece units with zones, and are attached to ovens, are called ranges or, more generically, stoves. These appliances are typically 30 to about 36 inches in width, though they can be larger or smaller depending on design. Fulgor Milano appliances can be designed to suit your home, come in a variety of finishes, and use either gas, electricity, or induction to cook your food.
What is a Cooktop?
Cooktops, on the other hand, are often built into the countertop, rather than come as part of the oven. They can be paired with an oven or installed on their own. Fulgor Milano produce a variety of cooktops that work well and look great even without being paired with lower units.
Which is Best?
Determining which appliance is best for your home depends on a few factors. These include the type of cooking you do and the space available in your kitchen. Homeowners who want large cooking surfaces may prefer cooktops, as they can be dropped into your counter at any point and do not need a matching lower unit. As a result, you can opt for multiple cooktops. Homeowners who do not cook often or who have limited space available for in their home may prefer to stick with ranges. Remember, with either option you should invest in a range hood to keep the air in your kitchen circulating.
Looking for Fulgor Milano appliances? Visit us today! We have a wide range of products perfect for your kitchen remodel, including a variety of cooktops and ranges. You can view their full line of our Fulgor Milano appliances, and other high-end brands, online or in store today.