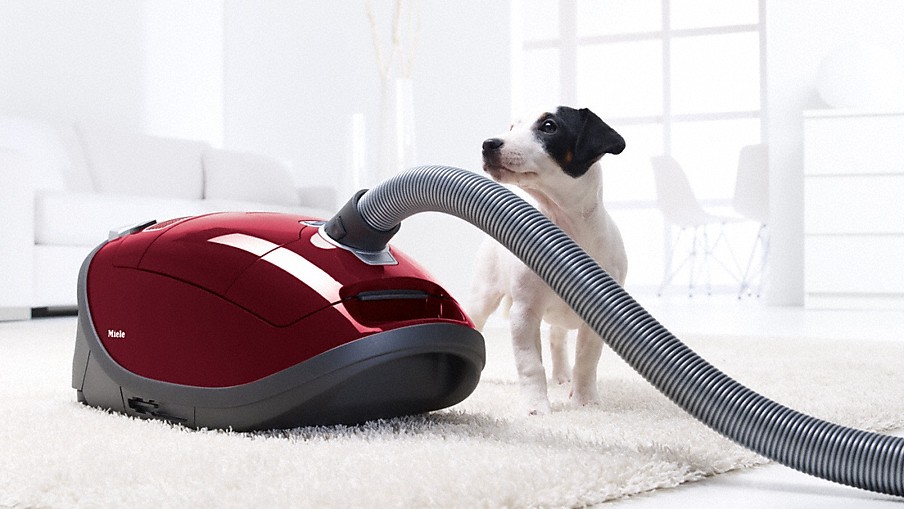 It's crucial to regularly vacuum your floor, carpets, and furniture especially if you're suffering from asthma or allergies. Frequent vacuuming helps minimize your exposure to the allergens that trigger such conditions. However, some vacuums have a higher likelihood of aggravating your condition rather than helping. A Miele vacuum can help to alleviate those symptoms. Here are just a few reasons why your new vacuum should be a Miele:
Industry Leader: For over a century, Miele has remained true to its mantra: "Forever Better." The Miele brand is a market leader owing to its robust performance, innovative design, durability, and luxury styling.
Superior HEPA Filtration: HEPA Filtration in Miele models is responsible for removing pet dander, pollen, ragweed and more from the air. A Miele vacuum cleaner with HEPA filtration can eliminate 99.9% of all particles with a diameter of around 0.3 microns and its exhaust helps prevent asthma and allergy triggers from being returned to the air.
High-Efficiency Dust Bags: A Miele Vacuum cleaner uses hygienic dust bags built with electro-statically charged material that traps dust. These bags can eliminate unwanted allergens and particles than normal paper bags thus provide better airflow. These design features also promote an odorless exhaust that leaves the air fresh.
Easy and Quiet Operation: It's easy to clean all corners of the house thoroughly in due time with a Miele vacuum cleaner since its highly portable. Also, all Miele models operate with quietness since their motors have been sealed and encased to limit vibration and sound.
Engineered to Last: Purchasing a Miele vacuum cleaner can be considered as an investment especially if you have an allergy since it's designed to provide you with at least 20 years of use (1,000 operating hrs). The durability is attributed to its heavy-duty chassis and long-lasting motors.
Versatile and Easily Customizable: Miele offers remarkable cleaning results across various surfaces. In addition to the wide variety of Miele models to chose from, you can add various cleaning accessories to best suit your personal style.
Miele has a large selection of streamlined models to choose from so you can find the exact vacuum cleaner to meet your needs. Always insist on a quality vacuum that will help improve your air quality. If you need help acquiring an authentic Miele vacuum cleaner, stop by our showroom or give us a call.