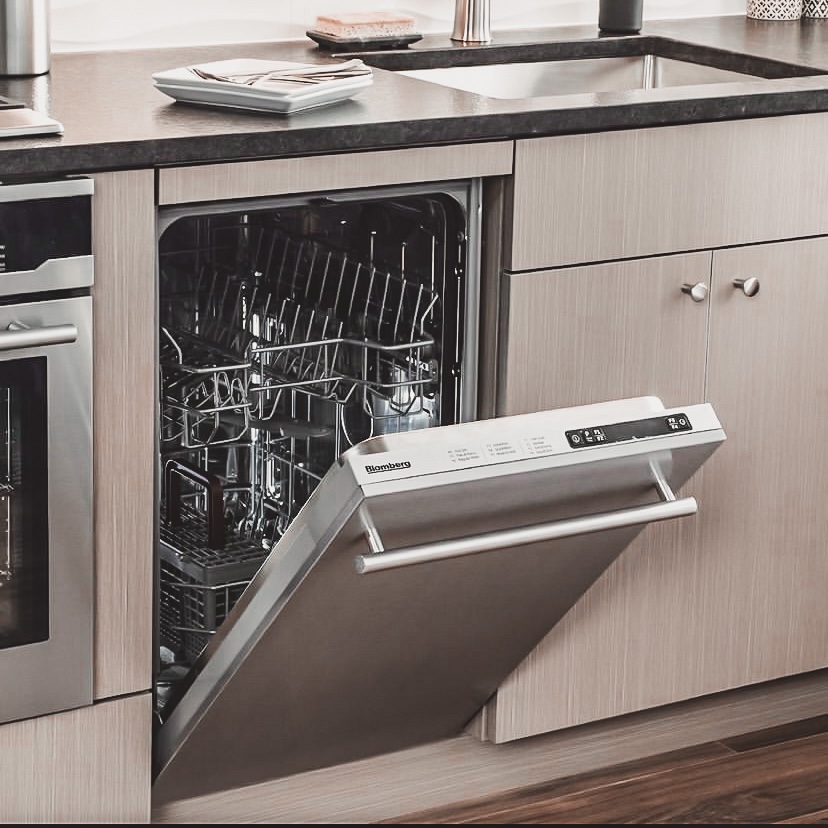 After spending hours putting a puzzle together, is there anything so satisfying as sliding that last piece of the puzzle into place? Kitchens are like 1000-piece puzzles! Blomberg dishwashers could be the final missing piece! If you want to complete your kitchen, your choice of dishwashing power could be the missing piece that fits seamlessly into your design! Visit us today to see for yourself!
Elegant Efficiency Fits Like a Glove
Chefs around the world can appreciate the sleek lines and modern look of Blomberg dishwashers. They cater to the sophistication you crave in your kitchen. Can a dishwasher "complete" you? Maybe it's time to find out! It can bring practicality and targeted cleaning power to keep your favourite dishware a part of the kitchen décor. If you love to display your dishes or just fancy serving up delectable food on stylish plates, Blomberg understands your appetite for excellence.
Blomberg dishwashers use intelligent configurations to ensure you get the most for your investment. In some models, Blomberg utilizes Autowash technology to determine how much water and time is needed to ensure your dishes have custom care. For those who love the look of clean dishes with hassle-free operation, Blomberg dishwashers bring the thrills when the cycle ends!
Silent Yet Satisfying
Have you ever been in a vehicle where the motor was so quiet you didn't realize it had turned on? If you have, did you react in shock and awe? While Blomberg dishwashers use strong motors to ensure no residue is left behind, they also layer insulation to run cycles quietly. Do you want your dishes sanitized and sterilized as close to perfection as possible? With technology incorporated into the Blomberg design to ensure dish water gets to the right temp for the best sanitization possible, you can't go wrong!
Affordable Luxury is Possible!
Blomberg dishwashers not only fit seamlessly into your kitchen but into your budget. And affordable luxury is even more satisfying because then you can spend your money on other things that matter! Who doesn't feel more content when they've still got money in the bank after accessing premium appliances for their kitchen?
Find Your Perfect Fit
Is there a dishwasher available that will complete your kitchen? Blomberg models offer different sizes and capacities to complement your space! Visit Avenue Appliance today to discover how Blomberg dishwashers are your perfect cleaning dishware solution!