The 16th annual Eco-Solar Home Tour is shaping up to be another excellent tour with 16 homes and buildings that highlight the best in energy efficiency. "Each year I am amazed to see the variety of new ideas and technologies that are being put into homes in Edmonton," said Andrew Mills, president of the Eco-Solar Home Tour Society.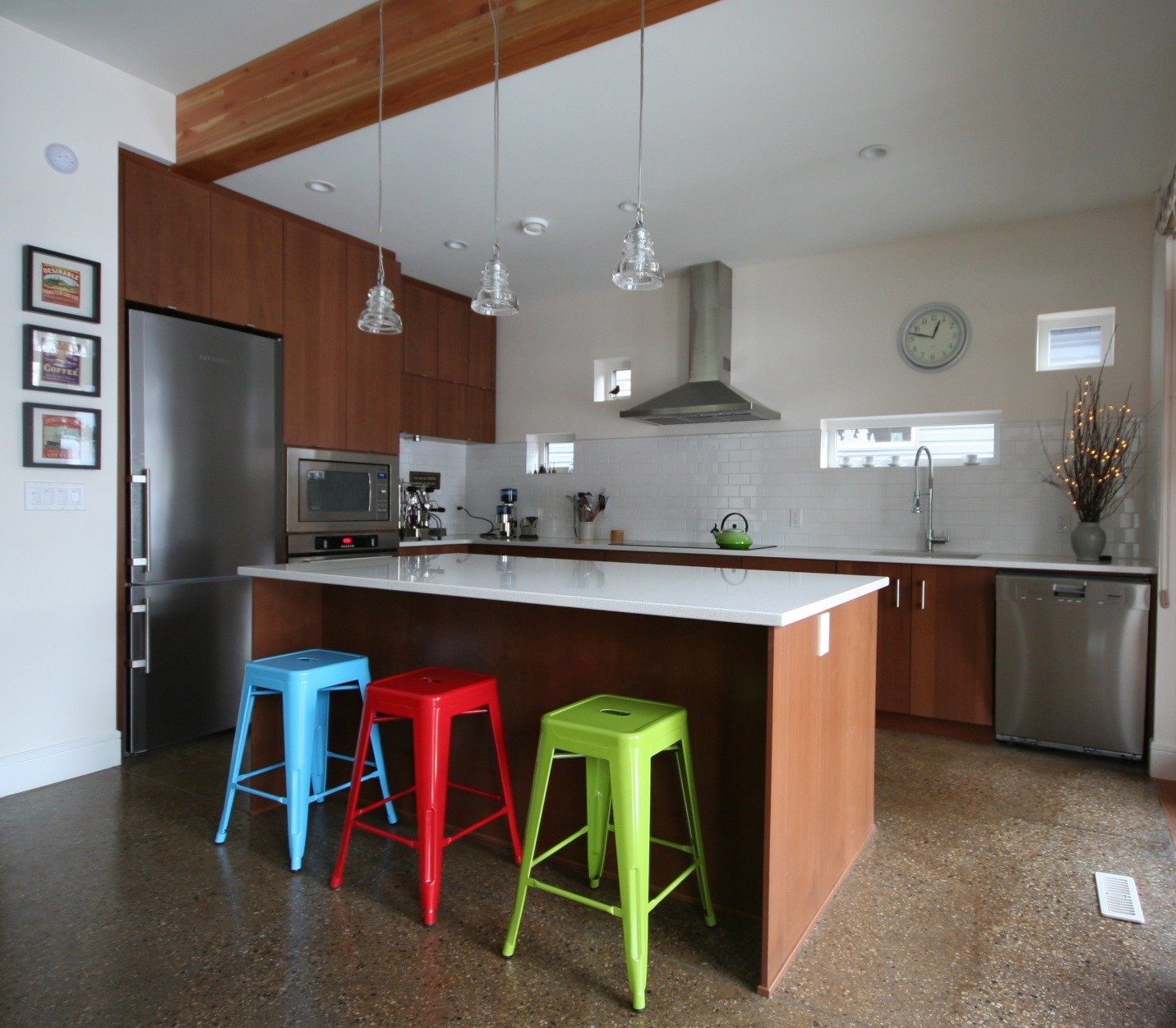 The customer's home includes brands such as Liebherr Refrigeration, Fulgor Cooking Products and an ASKO dishwasher purchased at Avenue Appliance.
This year's tour takes place on the first weekend of Environment Week on Saturday and Sunday May 30th and 31st. There are 8 homes open each day. Most are open from noon until 4 pm but a few of the outlying homes will open earlier at 10 am. There is no pre-registration required and the tour is free!
Each year we see more and more homes that make as much energy over the year as they consume (net-zero energy). How that is even possible in Edmonton is a continuing wonder. But we think there are more net-zero energy homes in Edmonton than anywhere else in Canada. Why? Because people have been able to see it being done every year on the Eco-Solar tour! This year we have 7 homes on the tour that are set up to reach that net-zero energy goal.
Net-zero energy now has a commercial presence in Edmonton with Canada's first net-zero energy commercial building. That's right; a 30,000 ft2 office building that makes more energy that it consumes. This must-see building is re-writing the rules for energy efficiency in our working lives and it is on this year's tour.
This year's tour has homes under construction, beautiful finished homes, the NAIT Alternative Energy Lab, Canada's first net-zero energy office building, and stories and demonstrations of what we all can do to save energy where we live.
We will see you on the tour!
Tour Information: http://www.ecosolar.ca/
More Information on Strathcona Home Featured: http://www.thenetzerohero.com/
Magazine Featuring Strathcona Home: http://www.sabmagazine.com/green-community-sabhomes.html
About the Eco-Solar Home Tour
The Eco-Solar Home Tour Society organizes an annual free tour of homes and businesses that display practical and timely examples of sustainability. The Eco-Solar Tour is organized by a group of volunteers who have a passion for the environment and sustainability. Through the tour they are able to share this passion and educate and encourage others to consider the sustainable choices in new technologies and building practices.
The 16th Eco-Solar Home Tour has 16 of Edmonton's most efficient homes to see this year on May 30th and 31st. The tour is free and you don't need to pre-register. For times and details go to www.ecosolar.ca.
To Learn More Please Contact:
Andrew Mills
Eco-Solar Tour
Email; andrew@misc.ca
Phone; 780-918-3288