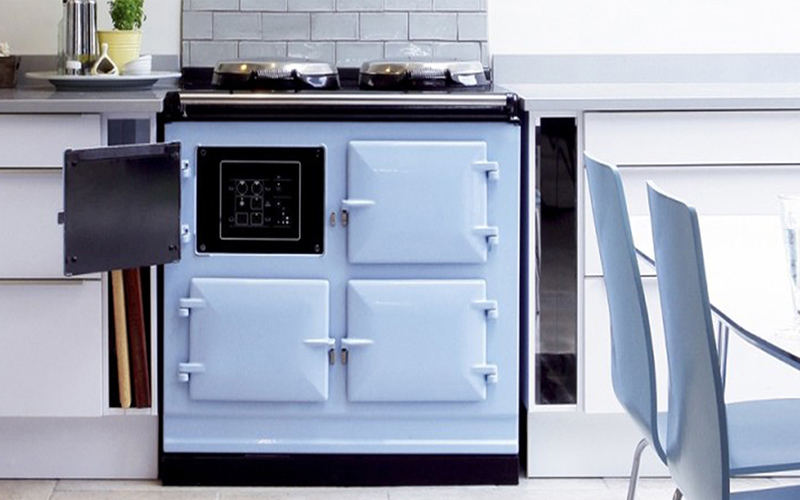 For nearly 100 years, AGA kitchen appliances have defined an elegant kitchen, with the cast-iron oven being their flagship product. Cast-iron AGA stoves combine a classic style with an individualized flare to serve as the centerpiece in your kitchen. Include an AGA Stove in your Edmonton kitchen for a combination of refinement and reliability.
AGA Stoves Edmonton: The most in versatility
AGA stove tops come in different styles, sizes, colours and are expandable with many customizable options. Beyond the ability to build the oven to suit your needs, all AGA ovens provide high quality and beauty. Now, AGA is allowing you to customize this appliance through the choice of four different sizes, three combinations of fuel sources and fourteen unique colours. First, choose the size of the oven that suits you – for example, if you require a single set of burners and a small oven space, the City24 is the model for you. If you cook for a family, the AGA 3 Oven is perfect. If you cook for the extended family often or for commercial purposes, AGA's 5 and 7 oven options will fit your needs.
Once you have picked the size you need, choose your fuel type. You can have a completely electric oven, or combine the ease of electricity with natural gas and propane. Cooking with gas has many advantages, including the ability to quickly manipulate temperature and a faster cooking time. Lastly, choose the colour for your AGA cast-iron stove. Consider taking a photograph of your kitchen with you when purchasing your new stove to get Avenue Appliance's expert advice on a perfect fit.
A unique oven with integrated solutions
After you have created your AGA cast-iron stove, it is time to build onto it. Customization of your AGA stove adds functionality and value through the addition of three different modules. You can add a hot cupboard module, giving you a warming oven to keep food and dishes at serving temperature, or a simmering oven for any slow-cooking needs. This module can be further customized by the addition of either an energy efficient induction stove top or a warming plate to add buffet style serving to your household.
AGA cast iron stoves can be fully personalized to ensure your needs are met. Instantly upgrade your kitchen by adding an AGA cast-iron stove in your Edmonton home. Contact Avenue Appliance today to build the oven of your dreams.