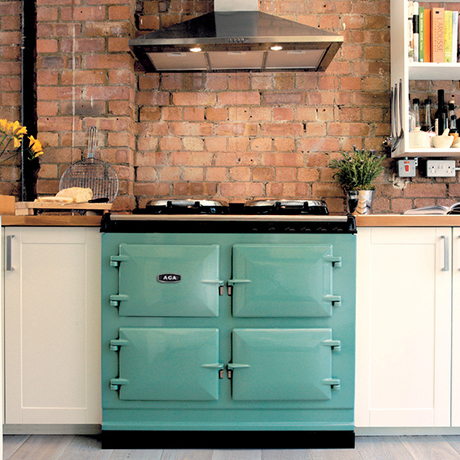 For gourmet chefs, the list of things you never thought of owning to help you create custom sensory experiences may be a long one. Why should it be? Luxury appliances can make gourmet cooking a joy rather than a trial. If you've never ventured into the world of cast iron cookers, now is the time to discover the luxury of owning an appliance that is ready to cook when you are. Visit us today to learn more about AGA cast iron cookers for yourself.
Once You've Tried It
Are you fond of full-bodied meals that seem to simmer in flavour? You might be thinking: "what luxury appliances can boast of all of the above?" 24/7 radiant heat AGA cast iron cookers can! What else can AGA cookers bring to your kitchen?!
AGA Cookers "Can Do" List
Home chefs love the 24/7 cast iron cooker option. Why? Because the cooker is ready to cook all the time, trapping heat and keeping comforting warmth radiating throughout.
AGA cookers are designed with three oven cavities, each one can perform invaluable duties to help you in the kitchen. Do you want to bake, roast or simmer? Why not all three! Every section is tailored to offer different heat levels, allowing you to multitask and still get perfect results every time. When life gets busy luxury appliances pick up the slack, keeping you from getting overwhelmed. You choose what hotplates to turn on, or what oven sections to utilize. Luxury appliances are all about maintaining control amid the chaos!
Efficient Eats and Beautiful Service
An attentive sous chef is exactly what every gourmet cook needs. In this case, AGA cast iron cookers often share similar characteristics with their human counterparts. They are always on-call to take your order to the next level with heat that radiates quality cooking and serviceability, and they look beautiful while doing it! Their pristine surfaces are colour customizable, from rich jewel tones like aubergine to vintage inspired hues like pistachio and cream, helping you turn your kitchen into a designer-quality space. AGA cookers create a luxury look to complement your kitchen while they inspire you to prepare delicious-looking and tasting offerings!
Visit us Today!
Versatile luxury appliances bring freedom all their own. When you need a change of pace, AGA cookers provide that center. You can turn a very demanding day, into one of delicious reflection. Don't pass on the best luxury appliance you've never owned! Contact Avenue Appliance today and discover how every task you complete with your AGA cooker can result in an A-plus rating!