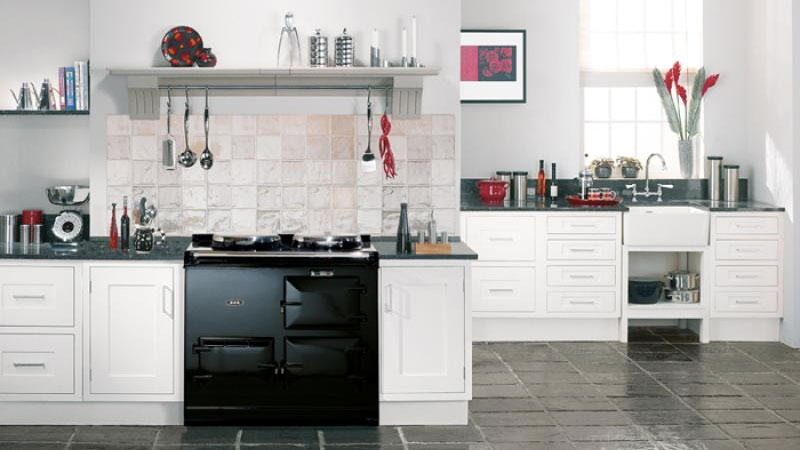 Love the looks of an AGA cast iron range but not fond of some of the constraints involved with it? Have we got some awesome news for you! Hold on to your hats, Edmonton. AGA Appliances has listened to your concerns and totally revolutionized cast iron cooking while maintaining that awesome, retro look.
AGA Appliances Addresses Concerns
One of the most troublesome things about cast iron ranges that bothered customers was the fact they were on all the time. In today's well insulated homes, having a constant heat source throughout the summer was unacceptable. Another issue with these ranges was that it was too expensive to run. Finally, some people felt these cast iron beauties were just too big for their kitchens, especially since many of them didn't have a whole lot of time to cook, except for their days off.
Enter the New Generation of AGA Cast Iron Ranges
AGA Appliances hasn't been given awards for their innovation for nothing! They took all of the concerns customers had regarding their iconic cast iron ranges and eliminated each and every one. While they completely revamped how the ranges operate, they kept all of the incredible features that has made cast iron and AGA a world-renowned team in kitchen appliances since 1922.
Here are some of the great new benefits to new AGA cast iron ranges:
Rather than constant heat, some models allow individual operation of dual ovens and each burner.
On dual control models the ovens work simultaneously while each burner can be operated individually.
Dual control ovens can be turned on, down or off for energy conservation.
No flues are required as units come fully assembled.
Models with three ovens have been downsized to just over 38 inches wide.
On the total control model, touchscreen control with remote allows for individual operation of each heating unit in the range (ovens and burners).
Be sure to stop in to our showroom at Avenue Appliance in Edmonton to see how such an iconic design built to last a lifetime can have so many modern features for today's busy families. You spoke and AGA Appliances listened. Contact us today so you can experience the result!