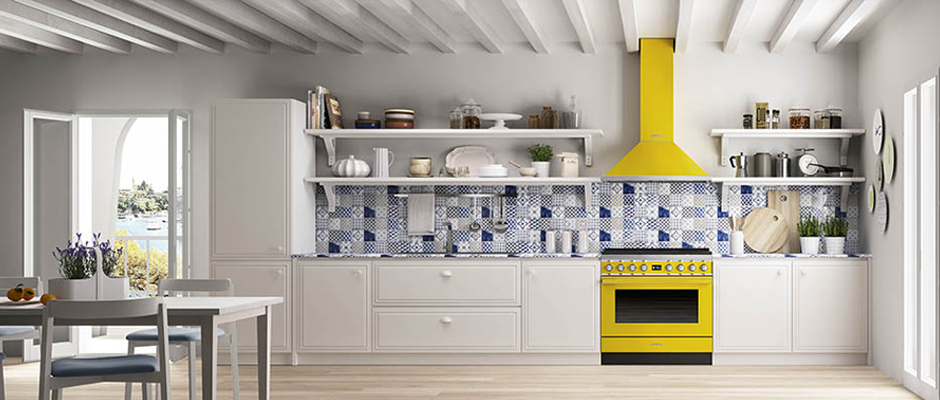 Those looking to create culinary masterpieces often look to Smeg appliances because of the wide array of appliances. For over 65 years, the Italian manufacturer has been developing elegant appliances that combine style, technology and functionality. The result is professional level, home and cooking appliances that enable the home cook to explore their inner chef. At the forefront of the Smeg appliance line are a blend of elegant style and high performance appliances.
Bring Out Your Inner Chef
Smeg Appliances manufacture some of the most beautiful and well-made kitchen appliances available. They offer home cooks the ability to explore their culinary creativity and reach new levels of food preparation and presentation. The extensive line of appliances blend style with unparalleled performance.
Those with a passion for cooking seek out kitchen appliances that enable them to explore their creativity and turn out outstanding meals. Smeg offers high performance, professional grade appliances that are easy to use for any home cook. Smeg offers several different types of appliances with different features to meet just about any cooking desire your inner chef may have.
Ranges & Stoves
Available in both gas and electric
Several different aesthetic lines so you can choose the best one for your décor. Options include: Portofino, Cortina, Victoria and Colonial
Various hob types: gas, induction or ceramic hobs
Wide range of sizes from 60 cm for those with limited space, to 150 cm models that feature double ovens
Colors include: black, cream, olive green, orange, pastel blue, pink, red, red wine, silver, stainless steel, white and yellow
Energy efficient with energy ratings from B to A+
Additional Features: combination microwave, combination steam and pizza function, stainless steel backsplash, partial and totally extractable telescopic guides, pizza shovel and stone, and more!
Professional Kitchen in Your Home
If you're outfitting a new home or just updating your appliances, Avenue Appliances offers the largest selection of Smeg appliances Edmonton area and beyond.
Our dedicated, knowledgeable team will sit down with you and help you create a professional-style kitchen, unlike any other. Visit our showroom today to see our selection of Smeg appliance and start dreaming of the dishes you can create.