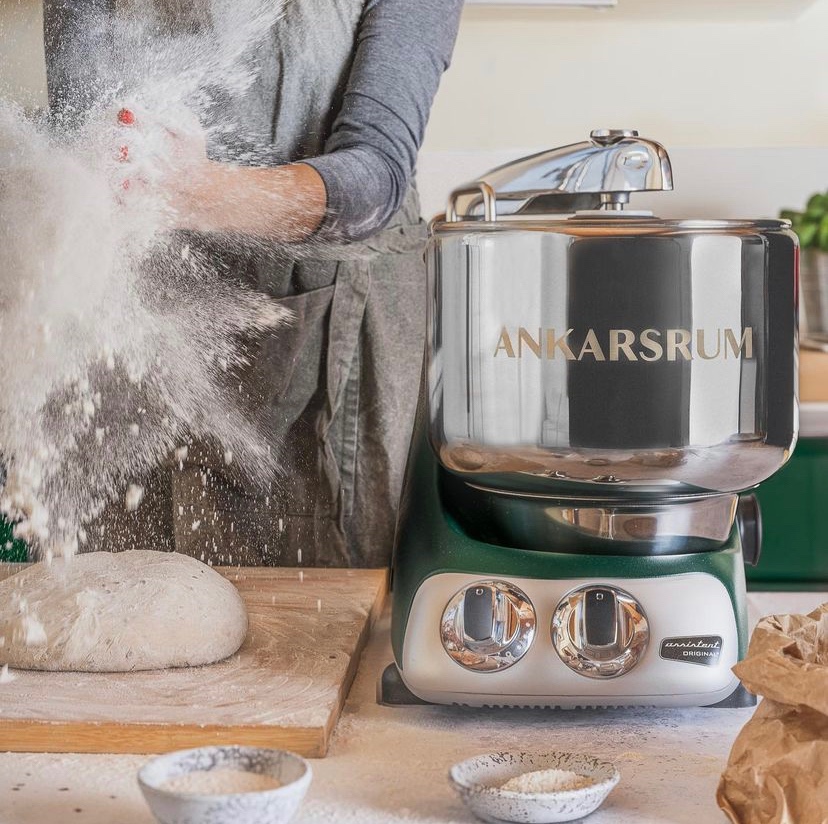 How do you shake and bake in the kitchen with the best of them? It takes skill, willing taste testers, and high-end appliances to make your dreams of becoming the best cook or baker on the block a reality. If you've already got the baking chops and hungry eyes, all that's left is the appliance. Want to mix up some success? The Ankarsrum mixer is the assistant you'll love to use to win the esteem of food enthusiasts near and far! Visit us today to see for yourself!
Blends Taste and Ambition Smoothly
What does an Ankarsrum luxury appliance do to aid you in your goal to be the most celebrated home chef in your neighbourhood? A silken mousse, a delicate curd, even the arguable red velvet debate phenom all come together in the top-of-the-line mixer that shouts "use me!" If you love space-saving and homemade anything, you'll love what one appliance does to complement your style and flavour profile with a multi-use approach! Here are just a few of the top features chefs everywhere appreciate about the Ankarsrum mixer:
It comes in various colours to ensure your creative space coordinates with your vision.
An Ankarsrum mixer can gently knead "smarter, not harder," ensuring the dough on its lowest setting is gently worked (unlike other high-end mixers)
Its bowl shape is different. It utilizes form over size introducing efficient ways to get more batter with less space takeover.
The engine placement is unique. Located at the base of the appliance, it ensures easy storage and versatility for small and large kitchen settings.
The attachments make the Ankarsrum mixer a powerhouse, a one-stop shop for many techniques needed to complete a gamut of tasks.
Can your luxury appliance wear a few different hats in the kitchen? The Ankarsrum mixer does and does it with style and finesse!
Getting Attached to the Autonomy
Your Ankarsrum Assistent gets you attached to all the functions it provides. Do you want to make pasta? The pasta roller attachment has three rollers to keep your eyes open to all the possibilities. Would you like to get your daily dose of vitamins and minerals? With the juicer attachment, veggie and fruit smoothies can jump-start your path to a healthier year!
Do you have family members that have specific food allergies? Do you love the concept of farm-to-table and supporting your local businesses? The meat-grinder feature implores you to do your part while keeping your protein levels on point. Ankarsrum's grain mill attachment can help you create allergen-free flour to ensure your loved ones don't miss out on your dishes or creative talents!
Stirring Up the Recipe for Success
Short of volunteering to do the dishes, the Ankarsrum mixer makes every task more straightforward and efficient in the kitchen. Create tasty morsels for friends and family with top-notch help from Ankarsrum products! Visit Avenue Appliance today and discover how a high-quality mixer will mince no words and tackle any assignments you throw into it!