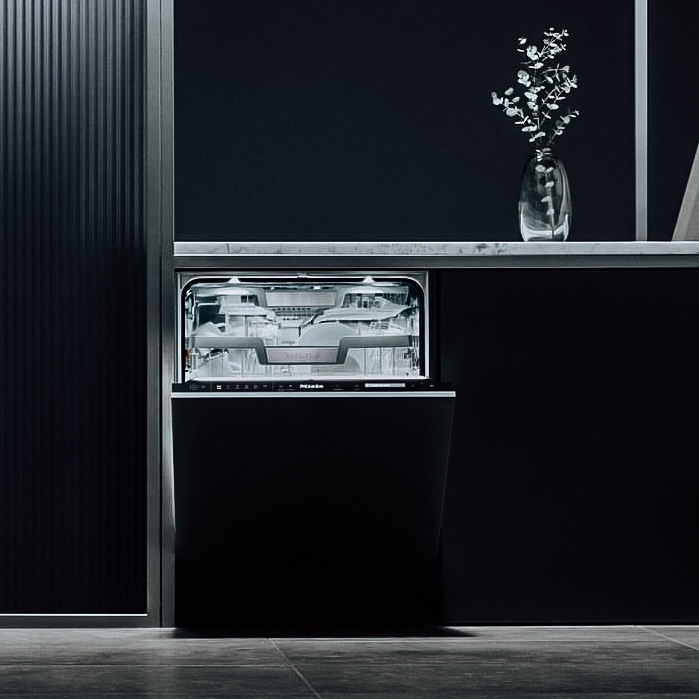 Your Eco-Friendly Helpmate
Can your dishwasher be your number one pal in the kitchen? It can! A Miele dishwasher is your friend in the kitchen and doubles as a friend to the environment! What gives it "dual-friendship" clout? Here are some of the characteristics high-quality cleaning machines exhibit daily. Visit us today to learn more.
Hands-Free Helping
The dreaded phrase "not in your network" can be disheartening at best and trigger painful hits to your wallet at worst. A Miele dishwasher is always in your network. You can have access to your high-end helper from almost anywhere. Your appliance will work remotely from wherever you are using the Miele @home system and the Miele Cloud.
A Smart Miele dishwasher allows you to instruct your dishwasher to start a cycle at home or on the go. If you have impromptu guests dropping by and want to get your loaded dishwashers clean quickly, your Miele model can help you in a pinch. Do you have hot days ahead and need to avoid the kitchen? There are touch or voice controls available so that you can start your dishwasher late at night before you drift off to dreamland.
Keeps Stress at Bay with Clean Cooperation
Have you ever tried filling your dishwasher only to find that the size or configuration of shelving wasn't cooperating? With a Miele dishwasher, you can gain access to customizable features like the 3D Multiflex tray. This versatile addition provides more options to house espresso cups and tall glasses to capitalize on unused space. When loading the dishwasher becomes too much to bear, Miele provides solutions!
Shows Willingness to Conserve
By design, your Miele dishwasher ensures no energy goes to waste. The EcoPower Technology that a Miele model utilizes is ideal for conservation. It reduces water use to 8.9 liters. A well-crafted cleaning appliance should be able to use less water and do a fantastic job sterilizing and preserving your favourite dishware.
Additionally, look for Miele dishwashers that incorporate the AutoDos with Powerdisk feature. It automatically dispenses what is needed to keep your dishes clean and sparkling. The Powerdisk lasts for 20 cycles, enabling you to conserve and reduce waste in water and soap every time you use it.
Extra insulation is a great way to increase energy efficiency. Look for a Miele model that holds heat well and enables your dishwasher to apply less energy to heat any water used.
Intensely Apropos
When life gets too intense and your schedule is jampacked, efficiency is pivotal in helping maintain some sanity. Your Miele dishwasher can keep things on schedule with QuickIntenseWash and All in One UltraTabs. The QuickIntenseWash program ensures dishes are washed and dried in under an hour. And the Ultratabs only take a few minutes to dissolve to start the cleaning process early. Visit Avenue Appliance today to find out what you can do to keep life from getting "too intense!"