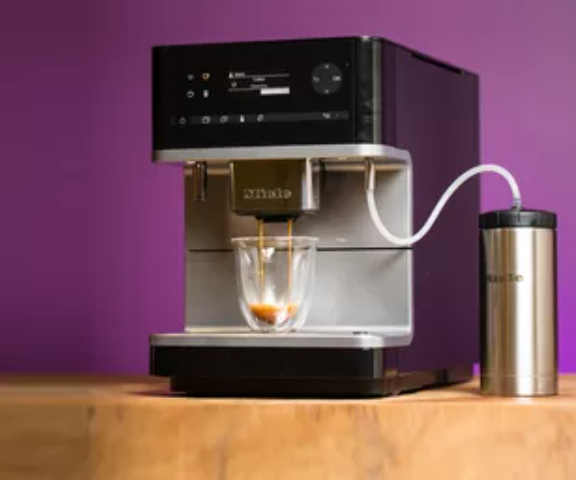 Hosting the perfect party with your family, friends, or colleagues is an art. Part of the art is having the ultimate luxury appliances that make the entertainment experience easier. Whether you're serving a cold or hot beverage, the right luxury appliances reduce effort and give the best results. With these items in your entertainment space, you can be confident that your guests will enjoy your party. Visit Avenue Appliance today for everything on your luxury appliance wish list.
Ice Machines
The perfect ice machine helps you enjoy instantly chilled beverages. You no longer have to pop into the local grocery store or wait patiently until the freezer forms some ice. Whether you need your ice in the kitchen, bar, barbecue area, or basement, it's possible with Marvel Ice Makers. Another added benefit is that the ice is independent of other flavours and debris from food in your fridge. Lastly, you don't have to worry about the ice running out because the perfect ice maker produces enough ice cubes for everyone.
Coffee Maker
A superb coffee experience in the morning or evening is possible with the right coffee maker. The Miele coffee maker combines the powers of a grinder, brew unit, and pump for a perfect cup of coffee. You can have any variation of coffee from cappuccinos, lattes, and espressos. You can ensure that your coffee is always fresh and at the right temperature with this luxury appliance.
Wine Cellar
Nothing beats a perfect glass of wine during dinner or next to the fire as you catch up on conversations. But with so many wines to choose from, how can you ensure you stay ahead? A wine cellar in your home is the perfect luxury appliance to keep your wines stocked in the right condition. Monolith by Liebherr helps you store more than 90 bottles of wine with precise arrangement and labeling, perfect temperature control, screen display, and excellent internal lighting.
Glass Ware Dishwasher
Caring for your special glasses after a day or night of partying is one of the challenging aspects of hosting. It's hard to handwash every piece and keep everything sparkling. Fortunately, with the Thermador Glass Care Center, you can have all your drinking vessels clean in one wash. These luxury appliances also protect your dishes from breakage and remove all spots until you're ready to host again.
Beverage Center
The perfect beverage center helps you stock up on your favourite drinks before any party. A small, compact, yet accessible beverage center accommodates beer, wine, champagne, among other beverages. These luxury appliances also come with a full glass display and LED lighting. You can even have a finishing specialist customize the appliance to match the rest of your kitchen.
Beer Tap
It's possible to enjoy fresh and chilled beer from a tap in your home. Once you have a built-in Marvel Beer Dispenser, you can hook the keg and cool it to the perfect temperature. Additionally, you can vary the beer barrel sizes or convert the storage into a beer refrigerator.
Find the Ideal Luxury Appliances for Hosting
Throwing a party with luxury appliances helps both you and your guests enjoy the moment. You can meet everyone's needs and enjoy convenience from the comfort of your home, office, or any hosting space. Visit Avenue Appliance today to complete your ideal entertainment haven.