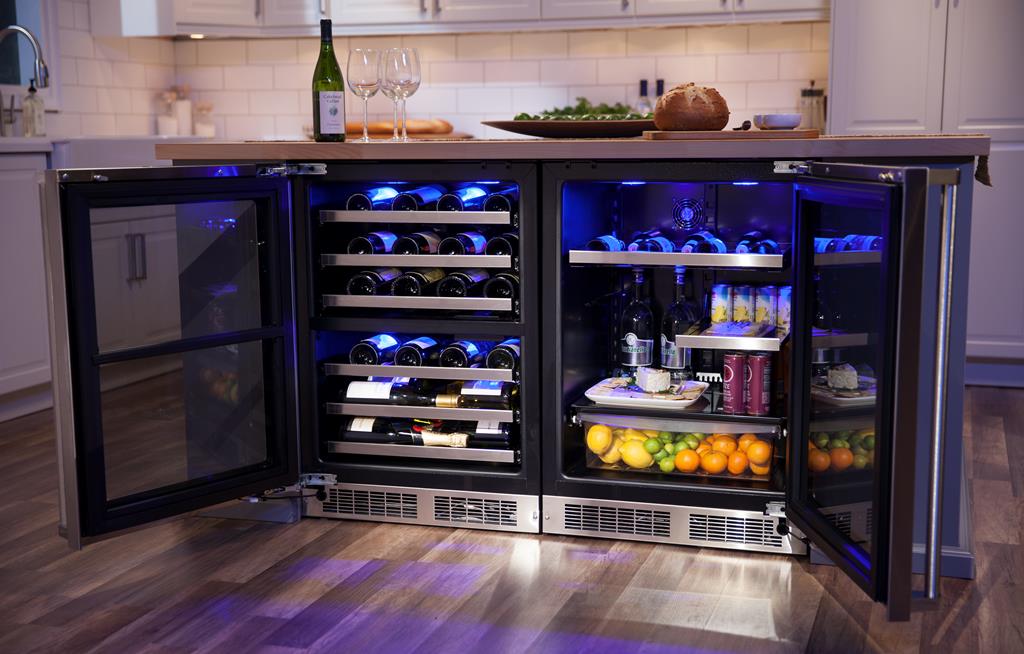 The holidays are not just "the most wonderful time of the year," they are also the time the Marvel Refrigeration in your Edmonton home shines the brightest and makes your hosting easier. Marvel's luxury-grade, under-the-counter specialty units fit into any room of your home and will save you steps as you replenish glasses or uncork another bottle of wine. Marvel Refrigeration's new tri-colored lighting glowing through the glass doors will add to the festiveness of your own holiday decorations.
Marvel Refrigeration's Wine Refrigerator Protect Vintages All Over Edmonton
Installing an energy-efficient Marvel Refrigeration wine refrigerator in your Edmonton home will help you preserve the integrity of your fine wines with the unit's:
Precise temperature control
Stabilization that prevents damage from vibration
Resistance to UV light

You can stock up on your favorite vintages, place them in your Marvel wine "cellar" and entertain throughout the season. Your wines remain always protected and always ready to serve. The wine refrigerators are manufactured in different sizes to fit your individual needs.

Prepare For Entertaining With Well-Stocked Beverage Centers

Marvel Refrigeration has a popular line of beverage centers that are the envy of Edmonton hosts. The centers offer flexible shelving so you choose an arrangement that best matches the beverages you prefer. Then, stock up on a variety of beverages and you're prepared for your holiday guests.

Some beverage centers offer a wine rack or two to accommodate customers whose wine consumption does not necessitate an individual wine refrigerator. Why not consider adding one of these energy-saving (fuel and human) beverage units to the room in which you entertain? You can save time and steps as well as keep up with the conversation while performing your hosting duties.

Additional Ways Marvel Refrigeration Can Make Your Edmonton Home Cool

In addition to wine cellars and beverage centers, your Edmonton home can benefit from Marvel Refrigeration's beer dispensers and icemakers as you head into holiday entertaining. The taps and icemakers present the same luxury and high-performance for which Marvel Refrigeration is known – and loved.

If it's time to add convenience and subtract some of the hard work from entertaining, stop by and let us help you select the best Marvel Refrigeration units for your Edmonton home.