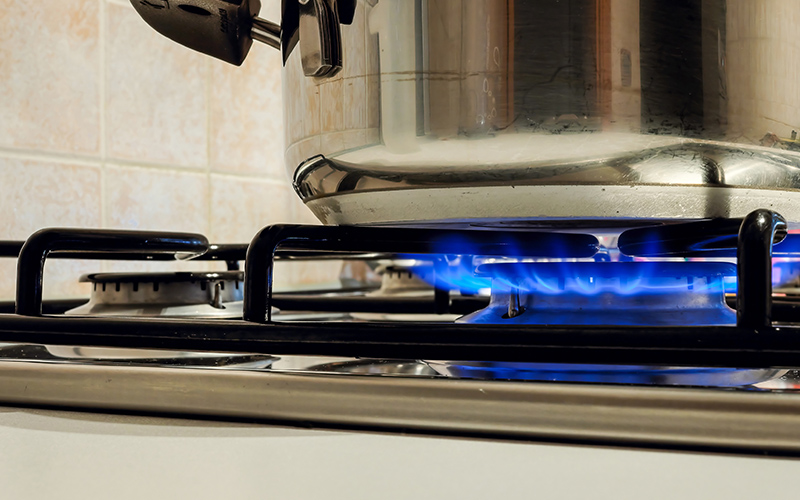 Nostalgia is a powerful force. Although new and flashy appliances may be attractive to some buyers, nostalgia offers a deeper bond with a product. It harkens us back to simpler and happier times. Heartland appliances offers nostalgic charm without sacrificing any modern convenience.
Go Vintage
Certain designs are timeless. For example, the Oval wood burning cook stove was first built in 1925. It was proposed as a cooking solution to the gas crisis facing America. Heartland Appliances has taken this design and created gas, electric, dual fuel range, and even wood burning variants. It features a nickel-plated trim, elegant claw legs, and a vintage temperature gauge. On the one hand, the design offers classic appeal that transcends fleeting trends and fads. On the other hand, Heartland appliances use modern manufacturing processes and attention to detail ensures that you are getting a quality product that will last a lifetime.
Quality for Your Kitchen
The kitchen is the heart of the home. It should feel comfortable. It should be authentic. Compared to the charmless aesthetic of many contemporary appliance brands, Heartland appliances are friendly and inviting. However, with so much emphasis on design aesthetic, one concern might be that the appliances' functionality will be sacrificed. That is not the case. Both the gas and electric variants of the stove include extra-large burners. The 48'' variant features a convection oven, utensil drawer, tray storage compartment, and warming drawer with humidity control. There is also an overhead closet with electronic controls to give your vintage appliances all the modern convenience that a twenty-first-century kitchen entails.
Heartland appliances aren't just limited to stoves and ranges, they also make refrigerators and dishwashers in matching finishes to give your kitchen the complete vintage package.
Rustic Charm
Vintage-themed bars and kitchens are becoming increasingly popular in Edmonton homes. Edmonton is blessed with a beautiful frontier landscape – a vintage-themed kitchen is a perfect way to bring that rustic charm indoors. The vintage aesthetic of Heartland appliances is also perfect for lake homes, ski lodges, or even hunting cabins.
Avenue Appliance has been doing business in Edmonton for over forty-five years. If you have any questions about Heartland appliances, we will be able to answer them. Contact us or visit our showroom.