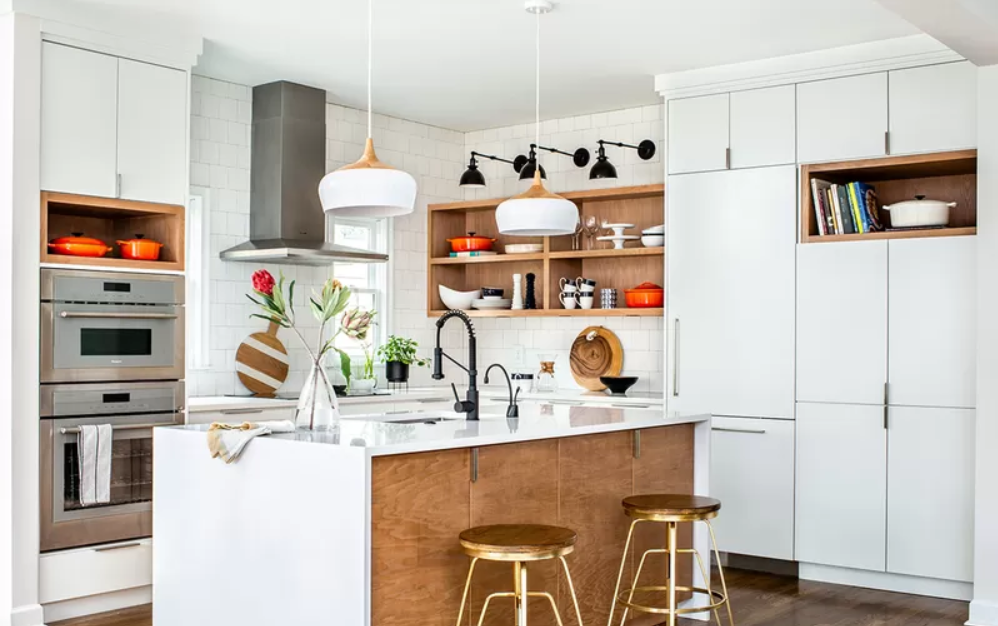 Is There Such a Thing as Budget-Friendly Luxury?
Do you want to treat yourself or your loved ones to a "suite" worthy of culinary adoration? Luxury is attainable and affordable with the installation of a Thermador full kitchen suite. With Thermador, your vision of a dream kitchen can materialize in tangible ways. Visit us today and ask about Thermador's One-Two-Free promotion!
How to Incentivize the Motivated
Suiting up your kitchen for a well-rounded experience via sight, scents, and taste can get expensive. Seek out quality options that save money but don't compromise on quality and consistency. Economical chefs will seek out unique features that alleviate stress and make sense to their cooking style.
Seeking Out the Best Option
Built-in refrigeration systems can break your budget. To better justify expenditures, kitchen packages that offer bonus appliances when multiple appliance purchases are on the menu! What is accessible to chefs who want to (mindfully) invest in their future? For budget-conscious chefs, high-quality Thermador refrigerators offer style and sustainability.
Excellence seems par for the course when those who dream of offering delicious meals to loved ones decide to pursue their perfect space. Kitchen additions that shoulder the work and bring balance to a chef's busy schedule often prove difficult to acquire on a tight budget, but not impossible. For your diligence, affordability in the form of the Thermador full kitchen suite is possible.
One-Two-Free and High-Quality!
What does a Thermador full kitchen suite mean to you? Freedom and inspiration! Thermador's One-Two-Free appliance package gives you the option to purchase a professional range or cooktop/range top with a wall oven. In doing so, you'll receive a free Emerald dishwasher. And to complete your Thermador full kitchen suite, adding on a refrigerator can bring you gifts that keep on giving! Like a:
Free Ventilation Hood
Free Built-In Microwave
Free Microwave Drawer
Free Second Emerald Dishwasher
The choice is yours!
The One-Two-Free package keeps you in control and your cooking space controlled as well! You can get a complete kitchen package that ensures you have a ready-made space to keep your culinary skills in tune and your dining experience harmonious for yourself and others! Cost-saving chefs unite!
Sample Our Menu of Thermador Full Kitchen Suites
Avenue Appliance currently features a menu of four complete kitchen suites, with a variety of options (and price points) to choose from. Our most modest package is a 4-course option, complete with a 30" Pro range top, 30" Masterpiece wall hood fan, a Sapphire dishwasher, and a French door refrigerator. Our most luxurious package includes an upgraded 48" induction Pro range with a custom insert hood fan, and a 30" Pro double wall oven. Then we cool things down with a 30" column fridge, and 30" column freezer, and a 24" wine column. This package also includes double the dishwashing power with not one but two Sapphire dishwashers. The luxury suite is topped off Thermador's built in-coffee machine.
Check out the details of all four of our Thermador full kitchen suites here:
Welcome Addition to the Kitchen
With the same determination that an aspiring chef tackles unfamiliar cooking techniques, the Thermador full kitchen suite tackles your worries and concerns with aplomb and precision. Once you've received high-quality instruments to keep your talents in sync with what you hope to achieve, the music you'll create with the dishes you offer will make taste buds sing with delight! Visit Avenue Appliance today to get your Thermador full kitchen suite!