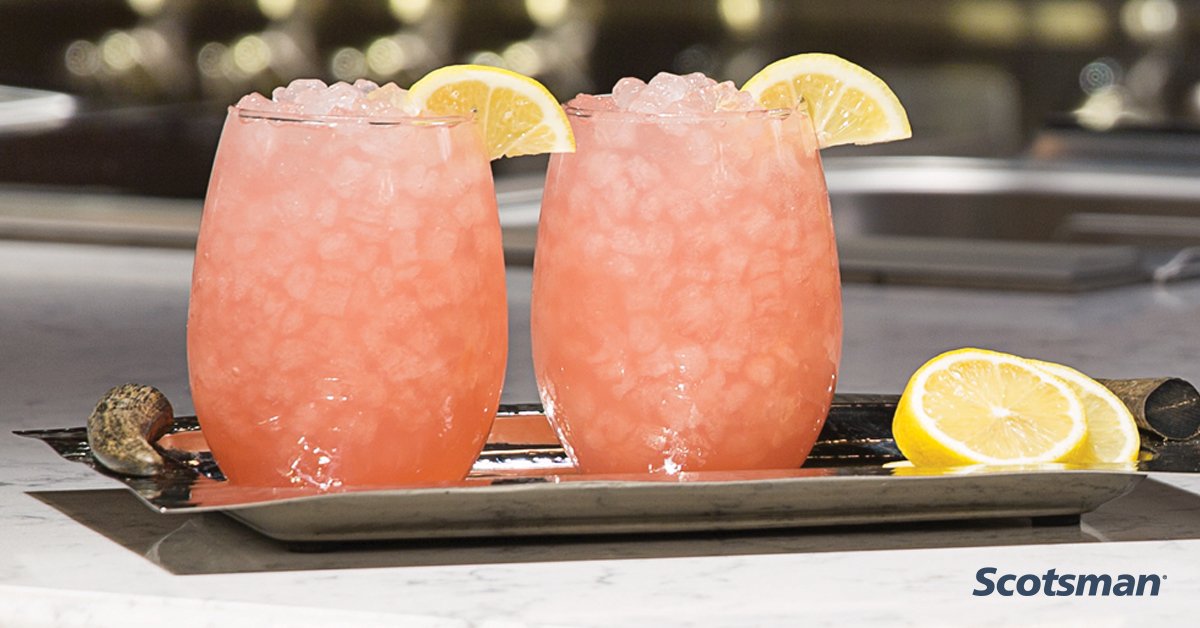 Some beverages are simply better chilled. If you are someone who uses a lot of ice, you probably understand the benefits of owning an ice machine. Though you can buy ice from a variety of grocery and convenience stores, it can get quite expensive. Old fashioned ice cube trays are a pain to fill, and often get forgotten until you actually want the ice. Instead, you may want to consider the Scotsman ice machine. Contact us to learn more.
Types of Ice Machines Available from Scotsman
Those who prefer luxury know that the details make the difference. Why should your drink be any different than your home, car, and clothing? The addition of the best ice makes your chilled beverage taste better and stay colder. There are a variety of Scotsman ice machines available, including:
Legacy Cuber
Brilliance Cuber (two models)
Brilliance Nugget
Legacy Cuber (DCE33)
The Legacy Cuber is an ideal option for the purist. You get ice that is odorless and crystalclear. It is designed to make ice with a unique shape that isn't going to clump as the ice melts. Additionally, the ice cubes are designed to melt more slowly which won't dilute your drink as quickly. This ensures that the drink stays true to flavour and doesn't get watered down.Thismakes these ice cubes ideal for premium liquor and mixed drinks or for elevating any beverage occasion into something special.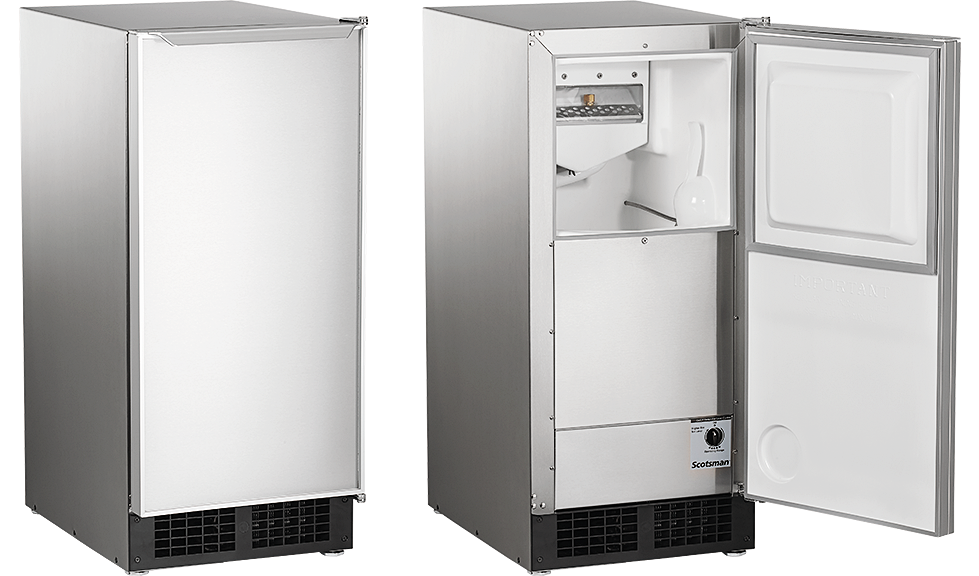 Brilliance Cuber (SCC30)
With the Brilliance Cuber machine, you get all the benefits of the Legacy model. It is designed to fit under the counter and is 15 inches tall. Plus, you can fully integrate this machine into your space.
You're going to get up to 30 pounds of ice in just 24 hours. It comes in a stainless-steel finish with an unfinished front panel. However, you can get a wood front panel kit.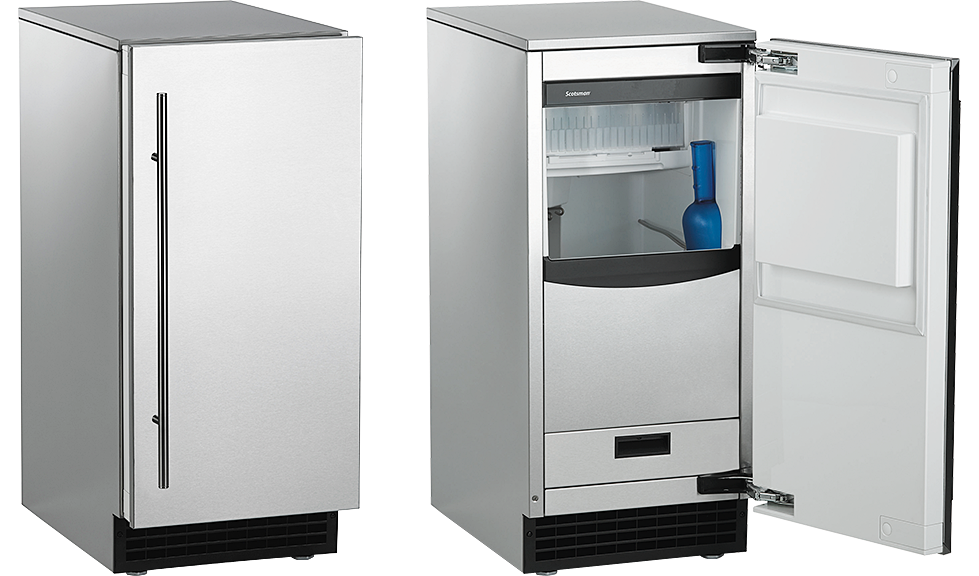 Brilliance Cuber (SCC50)
The second Brilliance Cuber is the same height, but it can produce up to 65 pounds of ice in just 24 hours. This model also has an LED indicator light, which signals that water is present, the unit is on, and the machine needs to be cleaned.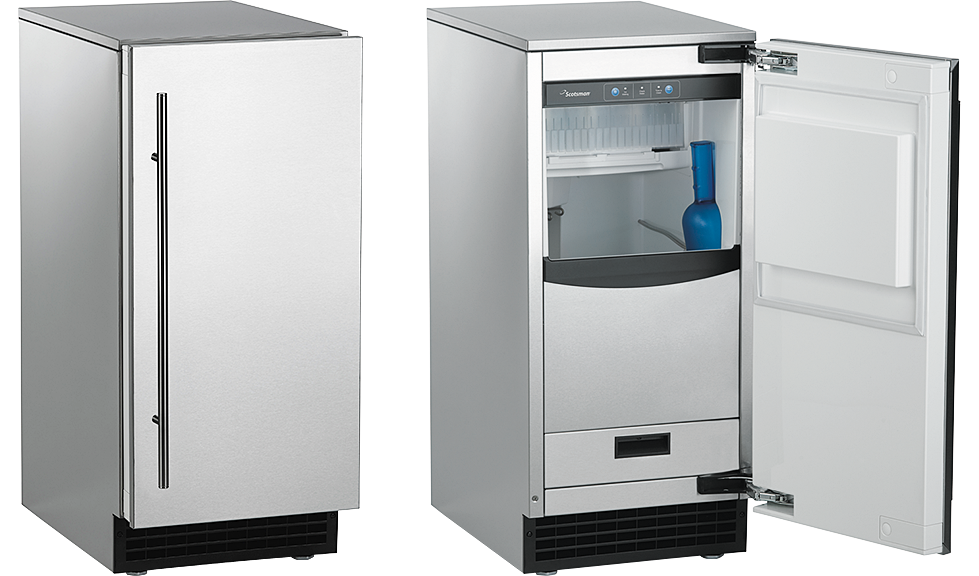 Brilliance Nugget (SCN60)
Those who prefer to eat their ice cubes are going to like the Brilliance Nugget Scotsman ice machine. Easy to chew, fun to crunch, absorbs flavours of beverages while cooling quickly. Perfect for soft or blended drinks, smoothies, food displays, and every day uses.Soft, compacted ice in classic nugget form that can make up to 80 pounds of ice in just 24 hours.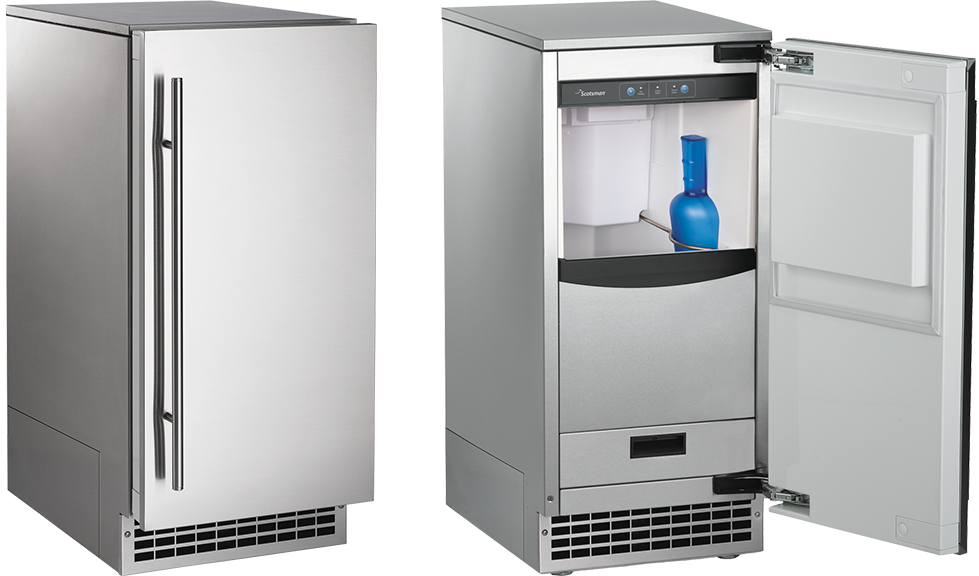 Quality in your Kitchen
Ice machines bring a degree of quality convenience and luxury to preparing beverages in your home. With so many Scotsman ice machine models available, why not add one to your kitchen today? Visit us in store for more details on these fabulous ice makers!