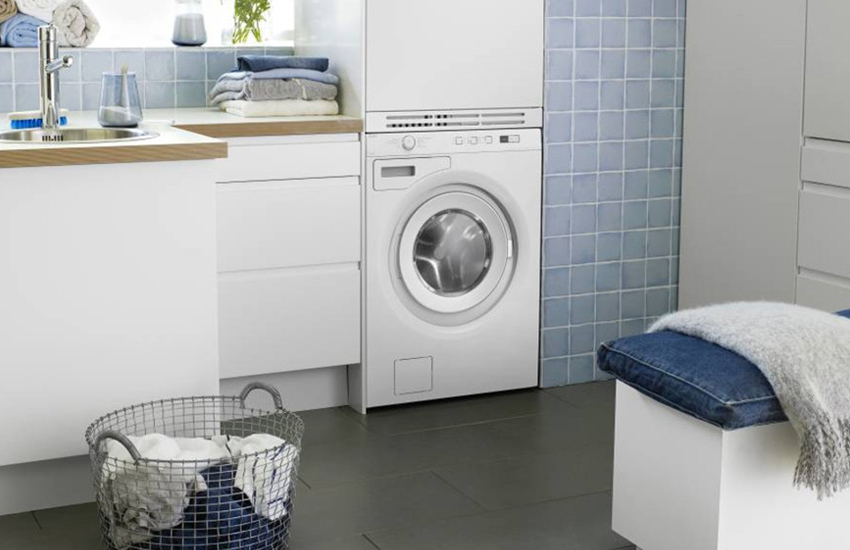 Washing machines have evolved over the years, but there's no need to fret over what designs exist now because we at Avenue Appliance want to help you stay updated with the designs of washing machines in Edmonton by telling you what styles there are today.
The Four Designs of Washing Machines
There are four basic designs of washing machines. The first two are the traditional top-load washer with agitator and the high efficiency (HE) top load washer. Both top load designs, traditional and HE, work on the principle that 'the smaller the load, the better the wash result'.
HE top loaders do use less water, detergent and energy. With the higher friction of the bottom impeller paired with the rapid movement of the wash basket make the HE top loader an overall better cleaning system. It does come at the cost of higher fabric wear and retailers have had mixed reviews on the performance of these designs.
Front and Center: Front Loading Designs
Extra large front load washing machines are the third design and the most popular choice in Canada. They're designed with the principle THE FULLER THE DRUM THE BETTER THE WASH! This is possibly the best statement for this design. Front load systems are only efficient, when loaded to their fullest capacity. Any unused capacity, creates voided space, which reduces the wash action and cleaning results. The best front load washing machines assure a tight wash effect, even with smaller loads, by keeping the laundry at the bottom of the drum, avoiding a high lift effect, which is counter-productive to fabric care.
From Across the Pond: European Front Load Washers
The fourth option is the European Front Load washer. Out of all four of the designs, this one will provide you the best "wash". These washers have longer wash times and higher temperatures designed for fabric care and achieving results. Most brands offer a minimum of 2-3 rinses in a "Normal" wash.
ASKO models have a standard of 5 rinses with the option to increase to 7 for very sensitive skin which includes those with allergies and newborns. Due to the low fall action, fabrics are treated gently. The water, detergent and energy savings on these washing machines are up to 90% compared to the traditional top loader. You'll benefit from very low dryer use with the high water extraction during spin speeds. Fabric washed in a European Front Load washer require no pre-treatment for stains and or bleach.
The European Front Load washer is the ultimate in fabric care which is really what washing clothes is all about. With a European Front Load washer, you will be pleased with your laundry results every time!
Contact us or visit our showroom to find out more about washing machines in Edmonton. Mention this blog and receive a free tub of Ecovantage HE Laundry detergent for free when you purchase a new washing machine.