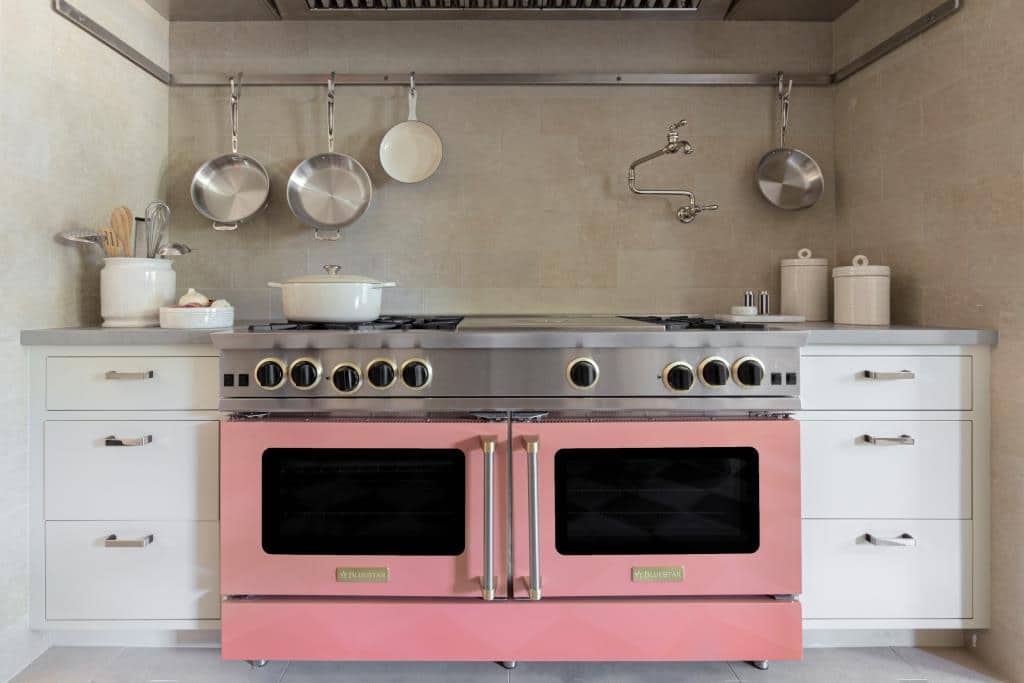 We are quite excited to talk about the BlueStar color palette, which now includes the Matte Finish Collection. With this, you will have more than 1,000 color options available to you. Therefore, each of the brand's standard 190 colors can be offered in 5 finish choices. These include the existing gloss, the new Matte, and 3 different textures. This means that consumers and designers have almost endless possibilities to help them create a customizable space.
Show Off Your Creativity
Often, designers want more ways to stand apart from the crowd and showcase their work. With the expanded Matte Finish Collection, it is possible to do this. The brand is now delighted to provide home chefs and designers with more creative freedom, as well as the best performance possible.
As part of these 1,000 color choices, BlueStar chose to work with Eric Cohler, an acclaimed interior designer. That way, it could identify some of the top trends in color for the Matte option. According to Cohler, the finish is just as important as the color of the appliance when setting the right tone for your kitchen space. He claims that using the Matte finish that comes on BlueStar appliances will soften it to make it appear more natural and low-tech. Therefore, even salmon pinks and water blues will look quiet and calming within your home. The matte surface is quite velvety and smooth, which provides you with a warmer, richer tone that is appealing to the eyes and forgiving on the smudges.
Take a look at Eric's choice of colour palette to see why these are going to be hot next year.
RAL 6027 Light Green
This green mint is quite gender-neutral and blends well with high-tech features. The energy and boldness of it will bring the outside colors indoors. Therefore, you'll get a rejuvenating and satisfying sense of luxury living.
RAL 1007 Daffodil Yellow
You'll find that this yellow is more grown-up and is neutral while still being bold and demure at the same time. It will stand out and look comfortably elegant by itself. However, it can also be accented with architectural accessories and elements within the kitchen.
RAL 5019 Capri Blue
Blue has definitely matured from the basic color in fashion to a neutral option for kitchen design. It can beautify everything from appliances to cabinets. This evolution features a cool, crisp take on the traditional cobalt, but also with a touch of sky and sea.
RAL 3022 Salmon Pink
The adage 'pretty in pink' still holds true today. You'll find that this pink color is a sweet and calming shade, which is quite subtle. It can be the statement piece or the neutral.
RAL 5021 Water Blue
You'll find that this soothing blue color suggests a touch of hopefulness and mindfulness. Coastal-inspired colors are sure to be hot for the next several years.
All of the finishes for these BlueStar appliances are available for the freestanding ranges, built-in refrigerators, wall ovens, and ventilation hoods.
Add Color to Your Kitchen
When considering BlueStar appliances, you can now find more than 1,000 color options and many trim selections. You can turn these machines into a highlight for your kitchen. Now, you can design more boldly to fit your style preferences. Come see us about adding one of BlueStar's great products to your home!