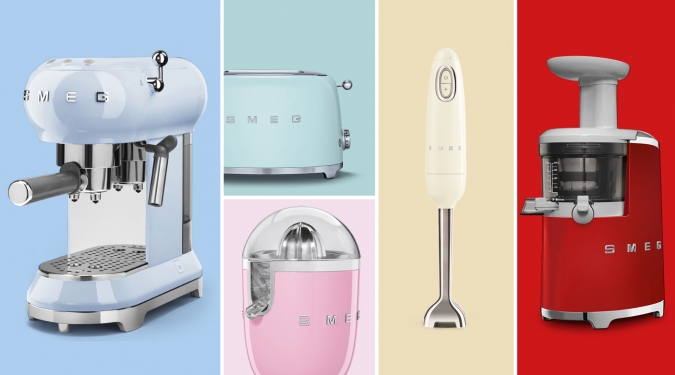 Your kitchen is one of the most important rooms in your home. After all, it is where many homeowners spend most of their time. For this reason, you want to be sure that your kitchen always looks its best. You may think that you must add major kitchen appliance to make a big change, however, adding small Smeg kitchen appliances can make a big difference! Here's what we recommend:
A Little Touch of Inspiration
When you are looking for ways to bring some inspiration into your kitchen, you may be tempted to go big. Something as small as upgrading your old toaster, stand mixer, or kettle to your kitchen, can make a huge difference in how you view the room. Adding small appliances that are all the same colour will help to create a theme. You can also mix and match colours to create a fun, stylish kitchen.
Choosing Your New Appliance
When selecting your new Smeg kitchen appliances, there are a few things to keep in mind. First, you should consider the space you have available for appliances. Some homeowners like to have them out on the counter, so they are easy to access. Others prefer to keep their appliances in drawers to keep the counter uncluttered. Whichever way you want to store them, make sure you only buy appliances that fit in that space. Next, think about colour and finish. Do you want your appliances to match one another, compliment the cabinets, or stand out on their own? Having an idea of what you are looking for in mind before you start shopping makes the whole experience easier for you.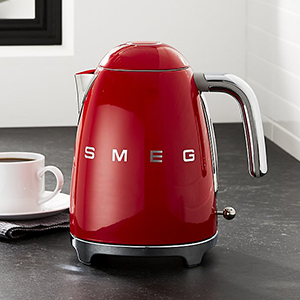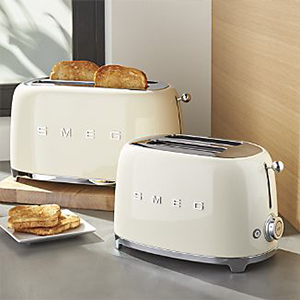 Choose Smeg Kitchen Appliances
Smeg kitchen appliances are known for an attractive design and long lifespan. Designers focus on ergonomics and function, making sure that each product is easy to use and works well. In addition, all Smeg kitchen appliances are energy efficient and help save you money on energy costs without cutting back on any kitchen task. Another huge perk associated with Smeg kitchen appliances is reliability. You can count on Smeg appliances to withstand the test of time, continuing to work perfectly year after year.
Whether you are renovating your kitchen from top to bottom or are simply looking to bring some fresh inspiration into your home, Smeg kitchen appliances are perfect for you. If you live in the Edmonton area, you can visit Avenue Appliance to find the latest Smeg kitchen appliances, both small and large.